Pavilion C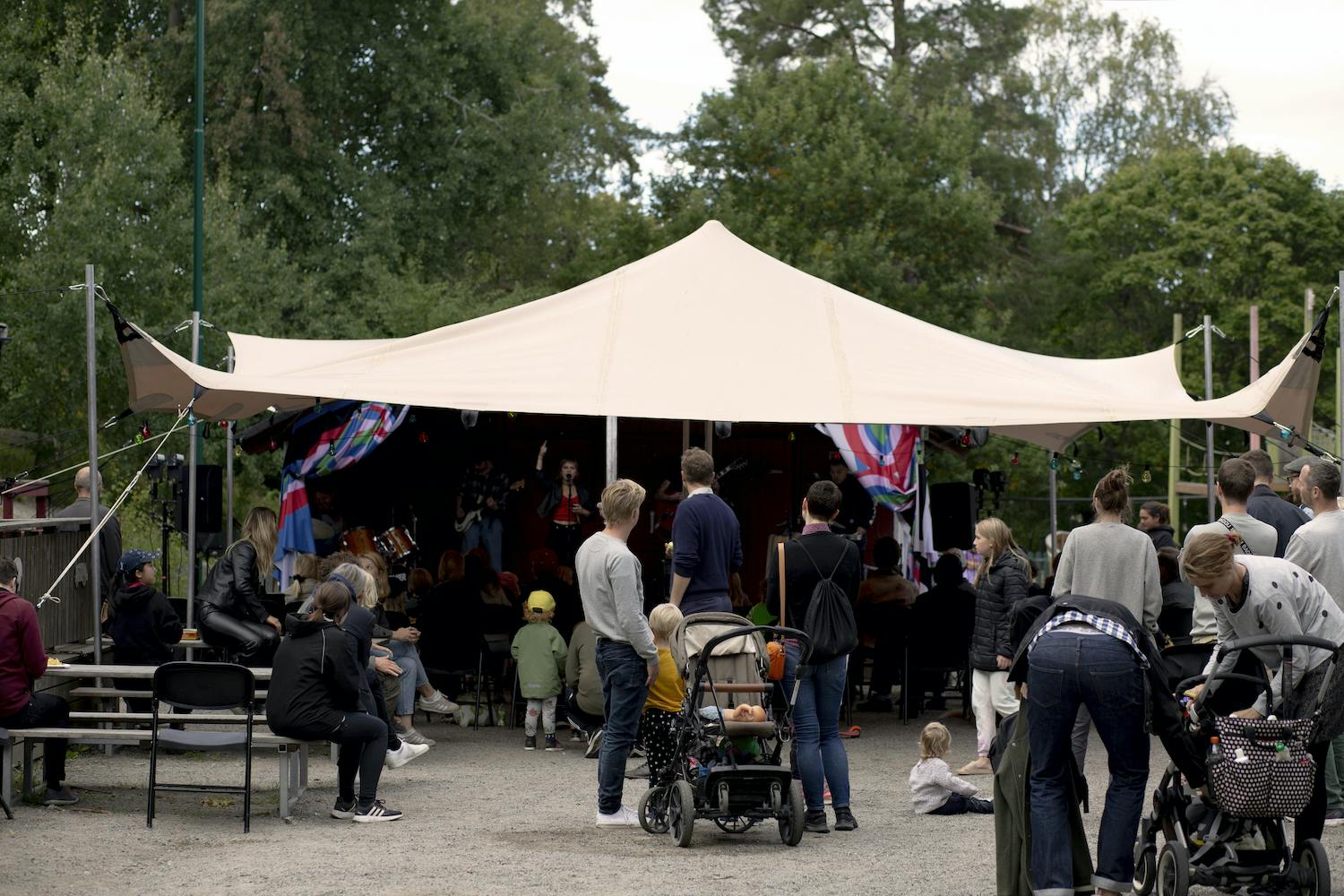 Daytime festival: Saturday–Sunday at 14–18
Do you remember Pavilion C? Last year, Konsthall C's citizen-run festival - where everyone on stage had one or another connection to Hökarängen - toured around the neighbourhoods. For four weekends, Hökarängen was filled with everything from punk to opera, to puppet theatre and rave. Pavilion C is back!
Like last year, the festival is based on local forces, and several of the acts are returning.
One of the differences from last year is that the festival now only takes place in Fagerlidsparken behind Konsthall C. Another one is that the festival takes place during the day, between 14–18. The festival is completely free and suitable for all ages. Pavilion C is arranged with the support of Farsta Stadsdselsförvaltning.
Saturday 11/6 at
14.00 Samita (giant puppet theater)
15.00 Lambe lambe (puppet theater) with Escena Cuántica
15.45 Song circle with Ida Lod (workshop)
17.00 Roller skate-disco
19.45 Unexpected encounters (more information below)
Sunday 12/6
14.00 Take a break for a picnic! (in collaboration with Konstfack)
14.00 Barnbandet (live)
14.00 Centrifug release
15.00 Presentation Centrifug artists
15.30-17.30 Ehtiopian afternoon with music, literature and coffee ritual
17.30 Valeria Montti (performance)
Saturday 18/6
14.00 Storytelling and painting (workshop)
14.30 Arabic traditional dance
15.00 Sarai Alvarez (workshop)
16.00 Lioness Afreeka (live)
17:30 Gatuduvan (poetry)
Sunday 19/6
14.00 Melody Farshin (artist talk in collaboration with Bokskogen)
15.15 Peruvian dance
15:45 Rossana Mercado-Rojas (performance)
17.00 DJ Martin Ahlberg and friends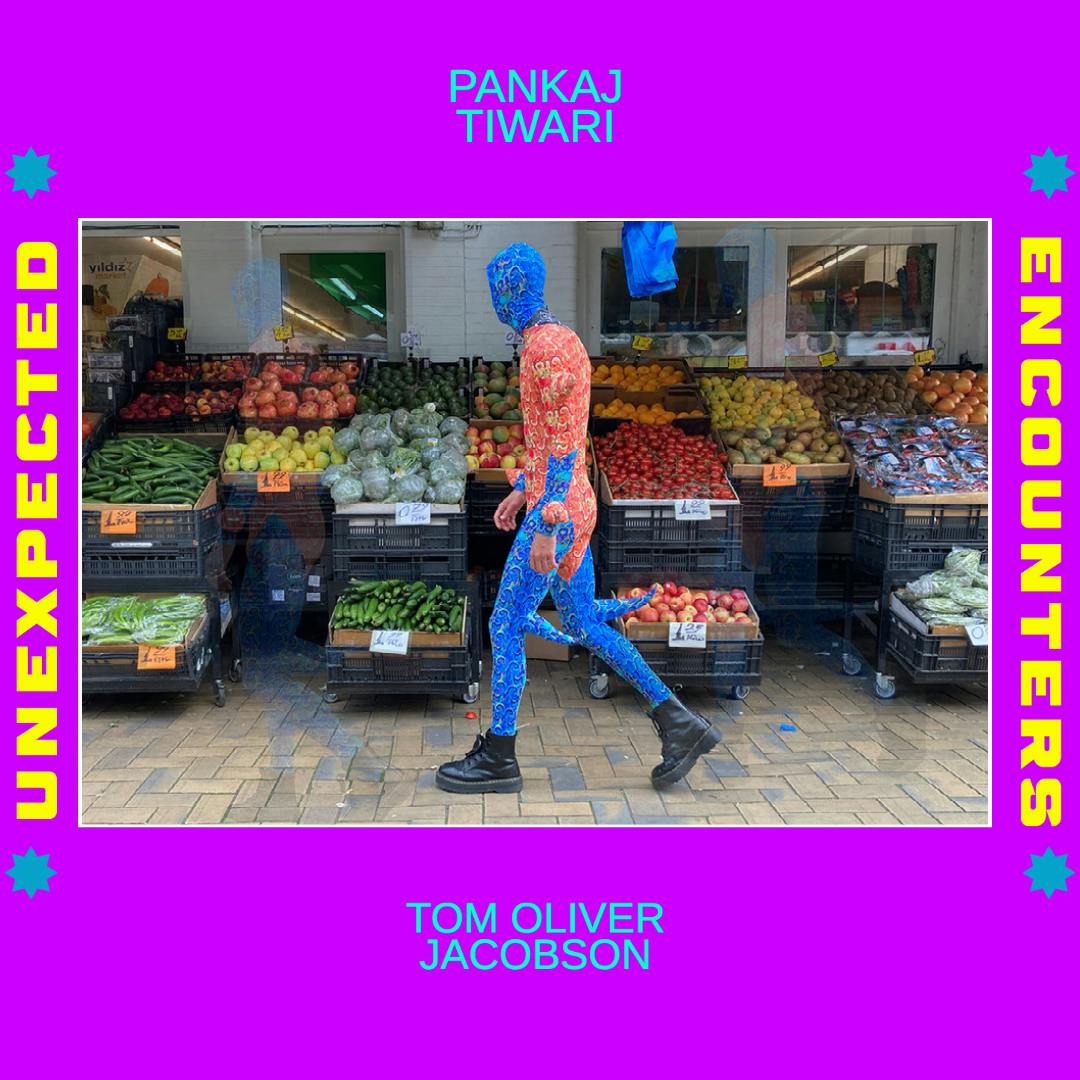 What happens when a being born from imagination enters the city? 
Unexpected encounters is a performative walk in the city, created by Pankaj Tiwari, Tom Oliver Jacobson and Richard John Jones. During the walk, a performer interacts with a spontaneous audience on the streets. It dances, breathes, and imitates the gestures of the environment. On a practical level, it is a concrete walk in the city, on a meta-level is about what we know and what we don't, and what our imagination can bring to life.
See Unexpected encounters in Hökarängen on Saturday June 11, Starting at Tegelscenen at 19.45.
Booking and symbolic tickets here: https://www.eventbrite.se/e/unexpected-encounters-tickets-351089256417