Jazz concert at Konsthall C May 8th 13:00
Agnes Persson and Klaudia Rychlik

8 maj 2022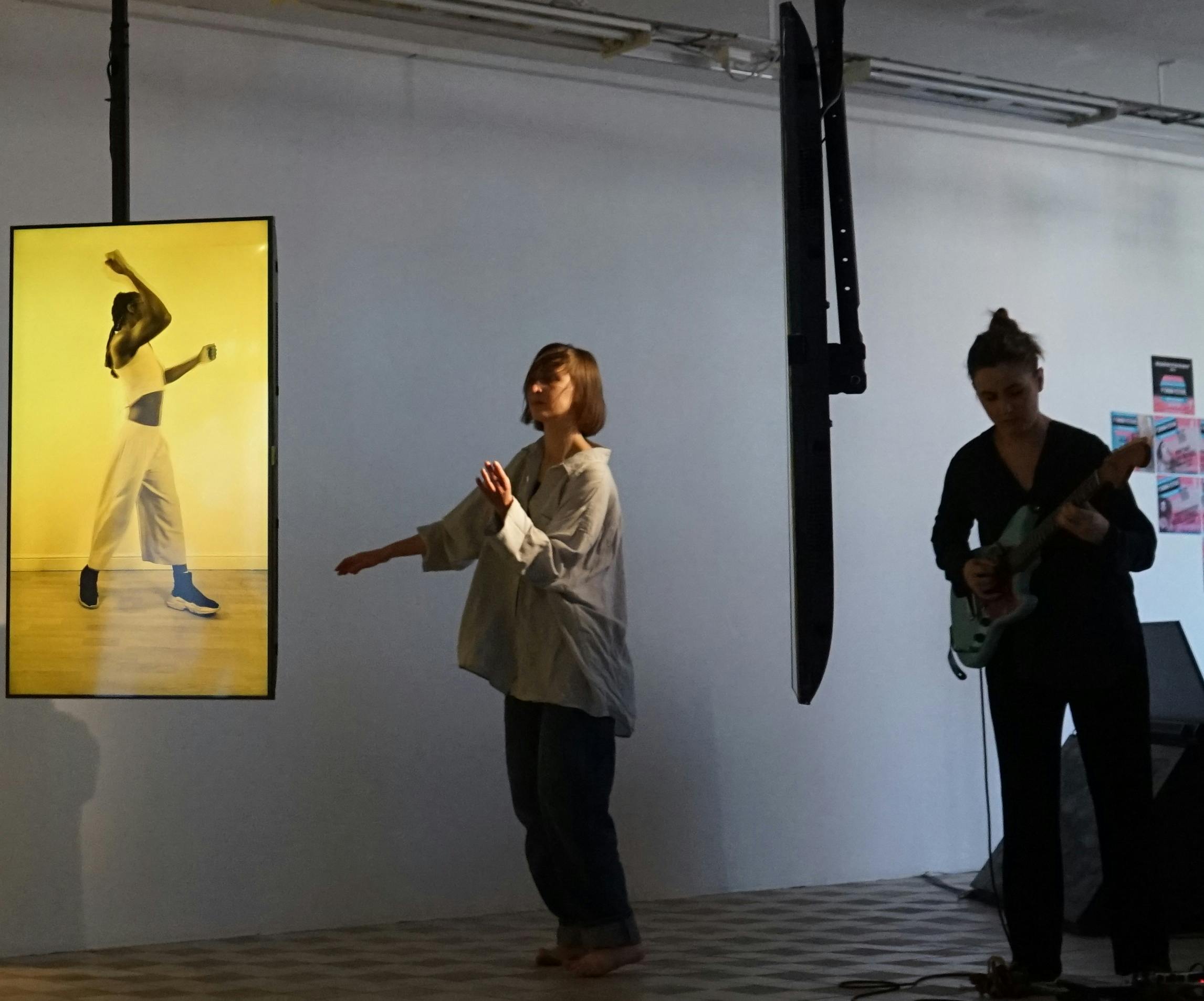 On Sunday May 8th from 13:00 - 14:00, we'll be hosting the fourth jazz concert with Agnes Persson. Together with local musicians and dancers, Agnes guests the exhibition Bodies in Motion. 
May 8th at 13.00: Agnes Persson (guitar) and Klaudia Rychlik (dancer)
Jazz guitarist Agnes Persson will be performing duo concerts with local musicians. Two of the concerts will be in a duet with two different contemporary dancers. The music is improvised jazz based on Agnes' latest album "In Collaboration With Flowers". The album is, as the exhibition in general, a reflection on movement - a liberating dance, a step in the direction of the heart or a wood anemone swaying in the sun - as Agnes herself describes her music. 
Now on Sunday, Agnes will play with dancer Klaudia Rychlik. Through exploration of movement and creation, Klaudia Rychlik hopes to bring about a safe space where curiosity can be a strong key word. With her passion for dance, photography, pedagogy and social anthropology, Klaudia creates a creative melting pot, which together with play and improvisation becomes her very own expression. Dance has become Klaudia's tool for experiencing, sharing and connecting with her surroundings.
Klaudia is currently studying her second year of SKH's dance teacher education. Agnes and Klaudia have made several artistic collaborations before, but in photography and music. This will be the premiere for their dance / guitar duo!