Interview with Jon Aagaard Gao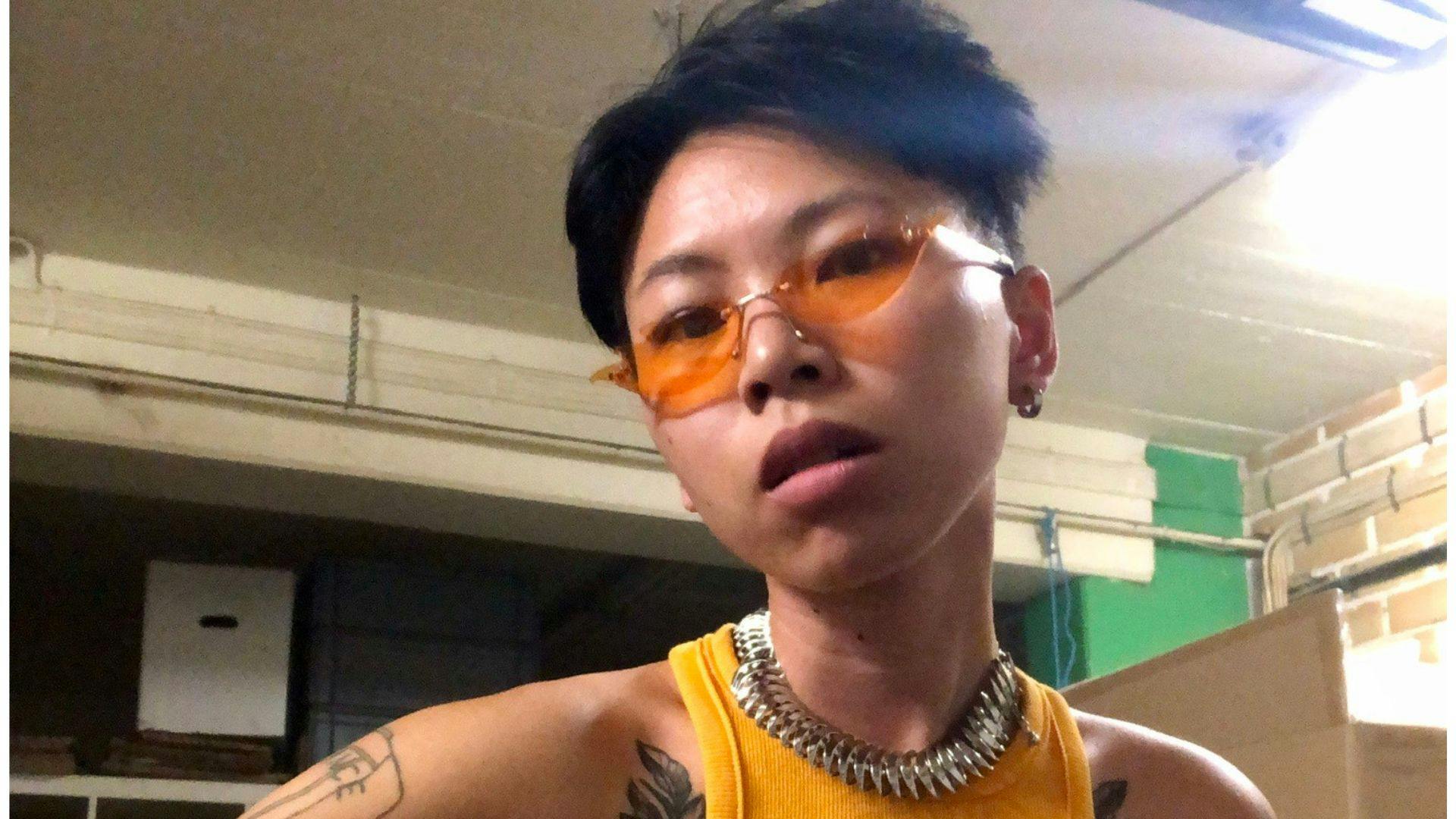 Jon Aagaard Gao exhibited Som Om in Atlas no. 3. They now reflect on the process.
Konsthall C: As if following a queer drama, how do you think about the relationship between personal relationships and art in your practice? 
Jon Aagaard Gao: Much of the art and collectives I am a part of depends on relationships with other people. Dream siblings, activists, lovers: we want art to be felt and love to be felt in every way - no matter how cheesy it sounds. 
K: What was important to you when you created these characters? 
J: I started writing this when I took a course Språket är inte glömt men raderna är brutna and all the teachers where people of colour and some queer. Then I dropped all writing projects about racism and it was so nice. 
I wrote Alex based on several different people I dated + stereotypes and wrote Bianca, Parisa, Nike based on myself and others who are disgustingly in love and different degrees of desperate. I wrote Sara based on how I wished I was hehe. 
The most important thing for me at the time I wrote was to let go of all thoughts of responsibility for representation and burden of explanation to white cis-heteros. 
All my characters, except for 2 white people who are very conscious choices, are queers of colour because that's what my life looks like. I wanted the characters to talk about Stockholm's impossible housing market because that's what my friends and I are talking about, unfortunately. But also sex and dating and ghosting and all messy hot girl summer etc. 
K: How do you want to take the exhibition further? 
J: Would it be perfect to be produced by somthing Novellix or if someone helped me make a TV series hint xoxo