Interview with Alejandro Montero Bravo
19 november–31 december 2020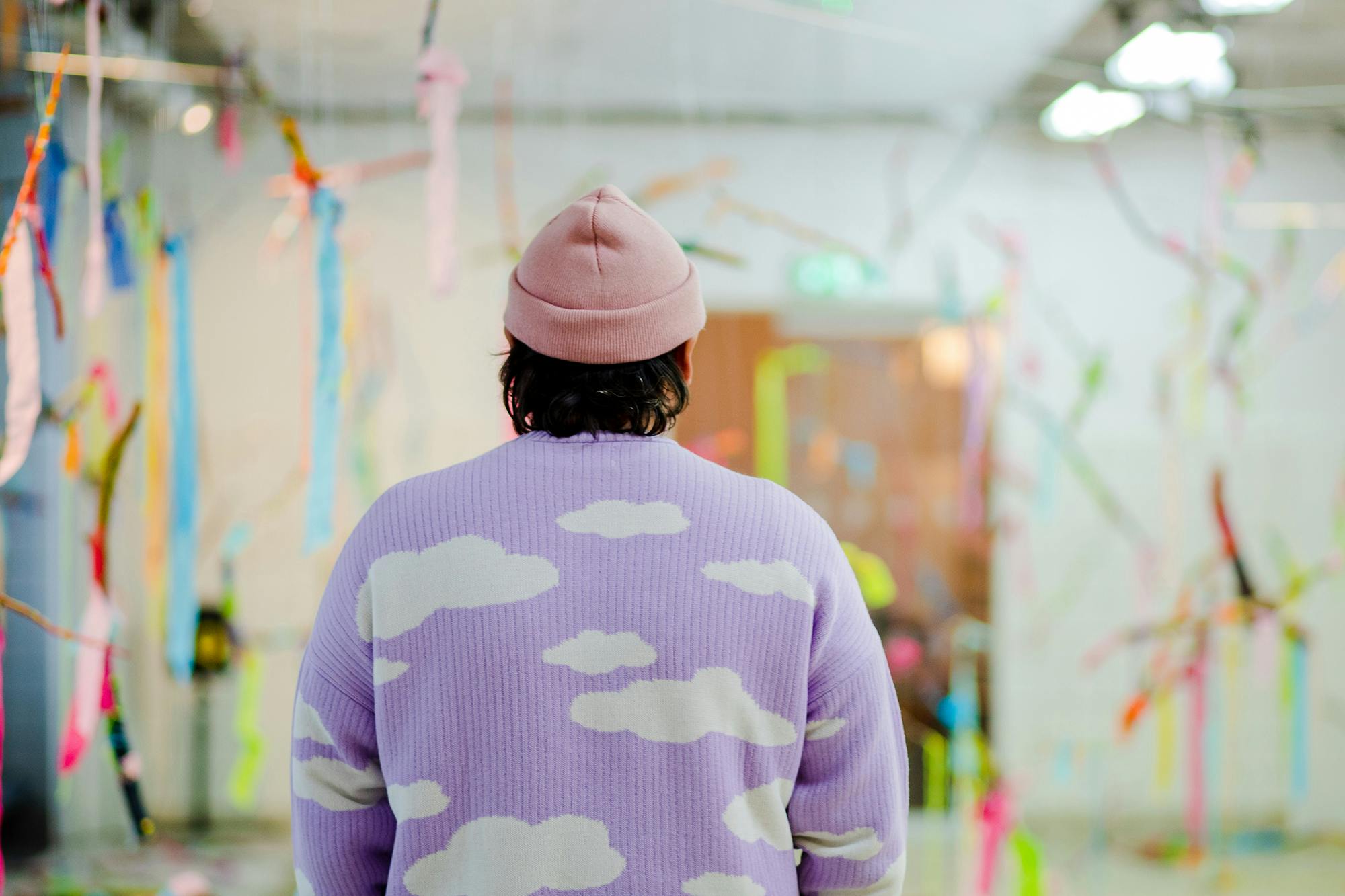 Read about the Artistic Director of this year's Konst i förskolan project!
Konst i Förskolan (Art in the Preschool) is a ongoing collaboration that Konsthall C does with Farsta District Administration and the municipal preschools in the area. Within a few months, 500 5-year-olds will create art for the art gallery's large room, and visit the exhibition together with their schoolmates and families. This year, Konsthall C has invited Alejandro Montero Bravo as artistic director of the project. Here he tells you more about the thoughts behind En annorlunda skog (A Peculiar Forest).
What were your thoughts before the creation of En annorlunda skog? Did the process look different than usual, now that you collaborated with hundreds of preschool children?
I knew I wanted to create something that could be like a forest because it is a place many children can relate to. I have previously worked with larger installations and saw this as a really fun opportunity to do something really big and colorful. I wanted all children to create a work each, because I saw it as an advantage to have many objects to work with and that it would contribute to the project's concept. By hanging the branches in the air and placing them on the floor, I made use of the entire room's environment and was thus able to create a visual experience that gives each work an important place in the forest.
How did you think about the intersection between your art and the children's own creation?
In my own art, concepts, materiality and symbolism are always strong starting points at the beginning of my process. So by first presenting the concept (which is the story) and then let them embellish a branch they themselves have found, I want to initiate the foundation to a practical and creative process. Thus, how to work in different steps to achieve an end result that simultaneously connects to the very first step. In this case, the saga.
The most important thing for me was to get the children to learn, with simple means, that something that they may perceive to be in a certain way, can be transformed into something that tells a completely different story.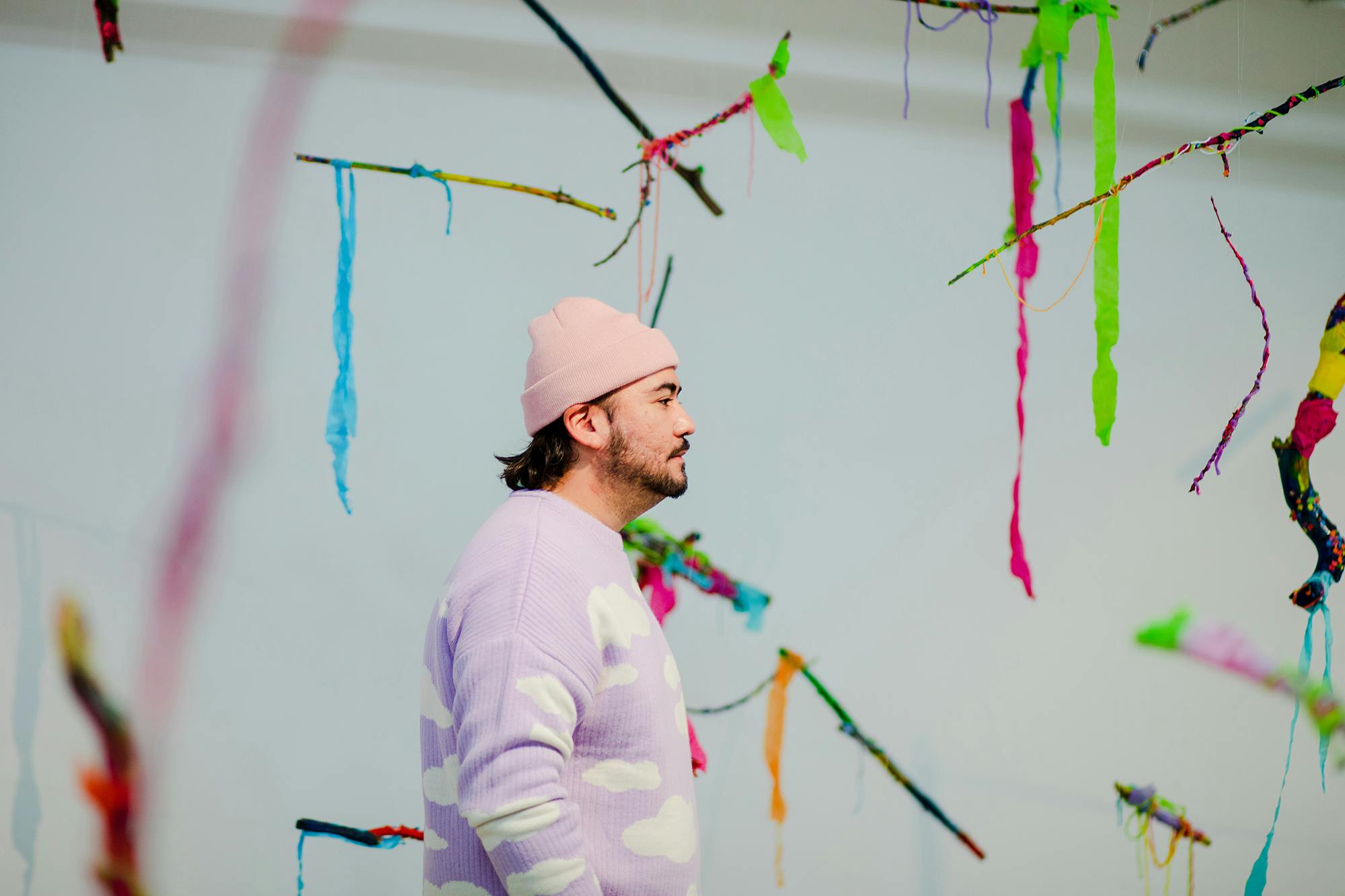 The starting point for A Different Forest is a fairy tale that you wrote for the project. Tell us about the story and where you got your inspiration from!
I often start from personal experiences, because I feel that this is how I can best raise an issue. At an early stage in the process, I tried to think back to what I myself experienced as difficult. It was the feeling of exclusion due to that I was different. How my body, my appearance and my personality were made into something I would experience as a problem.
Therefore, it was important for me to write a fairy tale that can help children understand or act as a consolation, that even if outside influences try to shape them according to predetermined templates, they have this fairy tale that reminds them that it is nice to be different.
Visual art is often regarded as something difficult to understand and absorb, especially contemporary art. But children have a different, less strained relationship with art than adults. Do you remember your own early experience of art?
I have two strong memories! One is how the Spiral Fountain outside Norrköping Art Museum always caught my interest with its rotation and water, and the other was a giant pumpkin sculpture that was on a toboggan run near the area I grew up in.
From an early age I have been drawn to unexpected shapes and movements. When something was disproportionately large or if it simply broke with everyday expressions. For as long as I can remember, color, composition and form have always been what caught my interest.